Stupid Fat Black People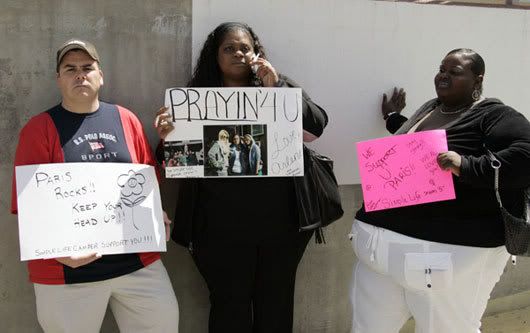 These big stupid fat black people are standing outside showing their support for Paris Hilton. I'm going to ignore that man who looks like a child molester on the left and focus on these wanna-be weather girls talkin' about some "We're prayin' 4 u Paris." WHY!?!? You've never been to Paris. You've never stayed in a Hilton. Meanwhile there are countless black folk being sent to prison unjustly. That woman in the middle had BETTER be on the phone to Mumia.
p.s. Big girls should not wear white pants.